Biodata Jess No Limit
Thuesday, Aug 10, 2019, 12:06:13
Biodata lengkap Jess No Limit dari Tanggal lahir, Fakta Unik etc..
---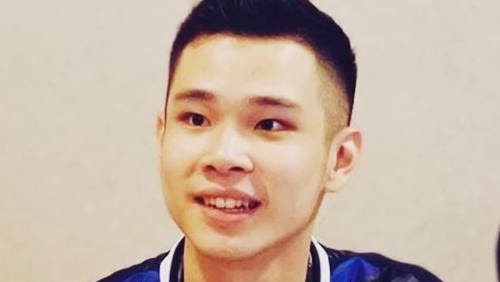 Biodata Jess No Limit

Update Data :
10 Agustus, 2019

Nama Lengkap :
Tobias Justin

Penghargaan :
Indonesian Choice Award for Digital Persona of the Year (2017)

Nick Name :
Jess No Limit (Mobile Legends / Youtube / Instagram)

Youtube :
@JessNoLimit

Instagram :
@jessnolimit

Facebook :
@Jessnolimitsi

Twitter :
-

Ulang Tahun :
5 February, 1996

Tempat Lahir :
Indonesia

Umur :
23 Tahun

Zodiak :
Aquarius

Profesi :
Professional Gamer, Youtuber, Atlet Esports, Player Evos Esports (ex?), Content Creator Evos Esports

Tentang :
Pemain Game Mobile Legends yang meraih top 1 Global untuk musim 6. Gameplay di saluran YouTube-nya membuatnya mendapatkan lebih dari 6 juta pelanggan.

Sebelum Populer :
Dia bermain video game jauh sebelum menunjukkan bakatnya di YouTube mulai September 2017.

Hal Lainnya :
Dia bergabung dengan organisasi eSports profesional yang didanai investor pertama di Indonesia, Evos eSports.

Kehidupan & keluarga
: Dia dari Indonesia. Dia mempunyai adik perempuan bernama Jessica Jane, Dia mempunyai pacar bernama Misellia Ikwan yang merupakan seorang Penyanyi terkenal di Indonesia.

Berkaitan dengan :
Dia dan
Ikhsan Lemon
keduanya adalah gamer Mobile Legends.
* Catatan :
MobaGenie.ID tidak menjamin dan tidak akan menjamin keakuratan semua data yang ada pada Biodata postingan ini. Akan tetapi penulis berusaha untuk hanya memasukan Data hanya dari sumber yang sudah mempunyai Kredibilitas tinggi. baca selengkapnya mengenai Disclaimer situs MobaGenie.ID untuk informasi lebih lanjut mengenai informasi yang disajikan pada situs ini.
---
TAG:
#Biodata
#Esports Player
#Esports Player Biodata
#Youtuber
#Youtube Gaming
#Jess No Limit
#esports team
#esports player
#esports MOBA
#Mobile Legends Player